Welcome To Legend Solicitors
Get your conveyancing quote here !
We pride ourselves on our service and our customers have rated us
Fast Track
Your Enquiry
We will aim to contact you within 2 hrs on working days
Get your conveyancing quote here !
We pride ourselves on our service and our customers have rated us
Fast Track
Your Enquiry
We will aim to contact you within 2 hrs on working days
BEST SOLICITORS IN LONDON
Legend Solicitors is a legal firm and limited company primarily operating in Immigration Law, but through our senior and associate solicitors in London and legal experts we also specialize in Conveyancing, Housing Law, Personal Injury and Litigation.
Legend Solicitors have been providing expert UK Immigration services to clients from across the world and ensure that our valued clients succeed, for example, in their UK Citizen Applications, Visa Applications and Extensions, Change of Visa Status, Residence Applications and all other Immigration and Visa Services, whether they wish to study, work or seek permanent residential status.
Associated with Immigration is the transfer of assets. There are tax implications when bringing funds into the UK, especially for property investors and entrepreneurs with overseas income. Our experts can advise you on this as well as with Conveyancing.
With a friendly and professional approach, Our immigration solicitors in East London help clients through complex situations within Immigration Law to obtain positive results.
The practice is run by Aravind Sreevalsalan who started practicing in London after obtaining his postgraduate degree in International Trade Law from Stafford shire University. Mr Sreevalsalan started his career under the renowned lawyers, Adv M Radhakrishnan Nair and the late Adv P V Sadanandan. He gained considerable experience as an advocate in common-law jurisdiction and during his practice, he represented several nationalized banks and appeared in civil and criminal cases.
Our office is located in East London, less than 15 mins from Canary Wharf, with easy public transport access. Our multilingual staff are there to help you, even on weekends, to offer you visa assistance or any information on migration procedures to any country required by you.
We are one of the best conveyancing solicitors in East London, our expert solicitors in this field can guide all through the conveyancing process.
Call us on 020 3130 1747 or E-Mail us  at info@legendsolicitors.org
We are authorised and regulated by The Solicitors Regulation Authority (Reg. No. 605310).
Testimonials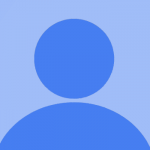 Arunav Sinha
Positive: Professionalism, Quality, Responsiveness, Value
I had a complicated case wherein my leave to remain in UK was curtailed without any notice from UK Home Office. Mr Aravind took the case and challenged HO decision in extremely prompt and timely manner. Mr Rohit was extremely prompt in answering all my queries and providing clarifications. The decision was in my favour and I can't be more happy. Extremely thankful to Mr. Aravind and Rohit. Overall Highly recommend!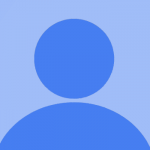 Jobin Augustine
Excellent service by Legend solicitors. Specially Mr Anu very talented and supportive. Explained everything in detail and helped me in making right decision for my wife ILR application and he attended all phone calls without any hesitation. Service was so quick, very pleased with service and the outcome. I highly recommend Legend solicitors.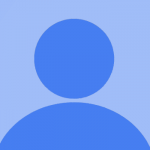 Lintu Joy
I put my ILR application through Legend solicitors. Mr. Anu had a great help in dealing my application. All my questions were answered in timely mannered and patiently . I highly recommend Legend solicitors.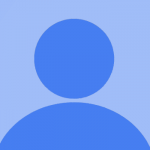 Neha
Highly recommend them! Very knowledgeable, proactive and expert help. Pricing is also very competitive. Super value for money.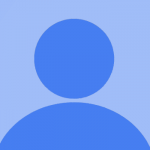 Khurram Shahzad
I am very thankful to legend solicitors team they are very professional and their case handling is excellent they guide very professionally I visit many solicitors firms but I found a very good team here I have no doubt to say legend solicitors is NO. 1 in UK their case study and their efforts are awesome I am speechless I wish I could say more I advice to all plz plz visit legend solicitors East Ham I believe you will find a good relief and mental satisfaction with good confidence thank you once again legend solicitors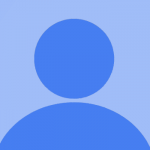 Balam Negi
I would really recommend legend solicitors, The best solicitors in East London as they have been really supportive with all my immigration matter and they have excellent service too. Special thanks to Anu and the whole team.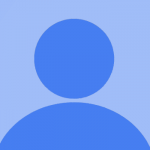 Mahesh Addagulla
Its an excellent service and timely responded. The assistance for my immigration process is marvelous and I have made it successfully.
Thank you Legend and you are really Legend !!!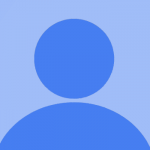 Ahmad Ali
Highly recommended service, the best immigration solicitors I have ever dealt with. I used their immigration service two times in 2019 and 2020. In both times, I did not have any worries because I always believe in their capabilities. I will use their service for other categories, i.e. mortgage. Special thanks to Praveen, Anu and Jose, you are very friendly and supportive. Best regards, Ahmad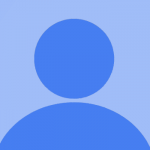 Dinorex Gamer
Legend solicitors is best advisor on any cases,
All staff are very friendly and helpful,
They are really work hard on cases.
I am really happy to get my case success for them best advice and hard work
Thank you legend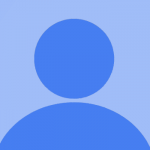 Mums Daily
Best Solicitors in East London, Super service,very professional and friendly. I will go back with them for my future needs.thanks Legend solicitors 👍👍