Get your conveyancing quote here !
Our conveyancing solicitors in East London Promise you
No hidden legal fees
Direct contact with your conveyancer by phone & email
Plain English used
We provide bespoke legal advice for your family's needs
We are a friendly, local firm rated best Conveyancing Solicitors East London in terms of professional approach and timely completion at affordable rates.
Conveyancing Solicitors In East London
One of the most important financial steps in your lifetime is stepping on to the property ladder. Our prompt and effective approach to the legal process of moving to a new house can not only save you time but save you money with its most competitive conveyancing rates! You can count on us for a smooth transition from a Tenant to a First-time owner or buying a house in a chain!
Legend Solicitors are one of the most experienced conveyancing solicitors in East London has to offer. We have handled many successful property transactions and pride ourselves on the success we have on behalf od our clients.
We offer competitive fees and our honest pricing policy means you can be assured of no hidden legal fees in the price we quote.
Our friendly staff will be happy to answer any questions you may have about your transaction.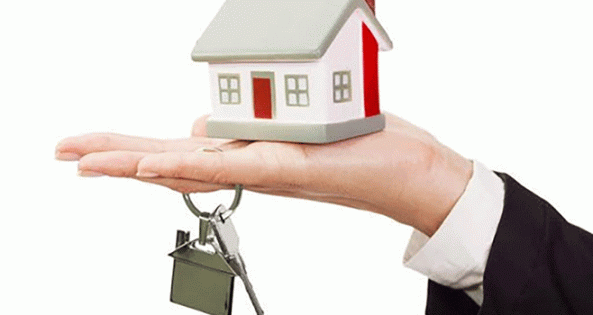 What Makes Us The Best Conveyancing Solicitors In East London
We are professional and very experienced conveyancing solicitors in East London, we aspire to provide our clients with a service that is second to none giving our clients Legal Services in a professional way and yet making it personal to suit the individual needs of our clients. We take the time to understand our clients' needs making it our goal to provide our clients with excellent service. We are constantly striving to improve and exceed expectations. Since its inception in January 2011, our primary areas of practice have been immigration and property services.
Our team have the resources, dedication and expertise to deal with not only straight forward transactions but also complex Property Transactions. We provide cost effective legal services to individuals Purchasing, Selling or Re-Mortgaging their homes. We are Members of the Conveyancing Panels of almost all the leading Financial Institutions and therefore we are able to turn transactions around in relatively short period to meet our clients' high service level standards. Whilst resolving any issues that arise during the course of the transaction we keep you regularly informed of developments throughout the transactions.
We take pride in saying that we have passed rigorous tests conducted by the Law Society to remain a Member of the Conveyancing Quality Scheme (CQS) so our clients can be assured that they get the best quality service.
So, we ask you to give us the opportunity of providing you our services on all your Property Matters and we are confident that we shall not disappoint you.
Our Conveyancing Solicitors in East London offers services include the following:
Buying Or Selling Your Home
Buying your home for the first time can be an exciting prospect but it can also be a minefield if you do not have the right advice and a Solicitor to guide you through the process. Engaging a Solicitor who is a member of the Law Society's Conveyancing Quality Scheme for this process will ensure that your interests are safely protected. We will do just that and meet the high standards set by the Law Society.
If the Title to the Property you are buying is Leasehold, we will make sure that we shall do all the checks thoroughly and advise you of the terms and conditions of the Lease under which you will be holding the Property. We shall provide you with detailed legal advice as part of a complete professional service.
Why should you use our conveyancing Solicitors in East London?
Give us a call or just pop in to get involved in a conveyancing transaction and experience the pleasure of sale/purchase with shear commitment and true support from Legend Solicitors.
One of the most important investments you will make in your lifetime will be in property, but what if you don't really know where to start?
Many people make the wrong choices when buying, selling or leasing a property – simply because they don't enter into the process armed with the necessary knowledge to make informed decisions.
We are well-known conveyancing solicitors in East London for our service and we can provide you with advice and guidance on the legal process throughout so you are involved and understand where your money is going.
We have dealt with many different clients and properties, and the services we offer include a guiding first time buyers, equity release, buy to let properties, new build properties, right to buy, amongst other professional specialisms that we take pride in. We take time to understand your needs and we will work together with you to achieve the most profitable results.
So remember, our conveyancing solicitors in East London-wide understand how stressful the world of property can be and are here to take the worries off your hands. Our friendly, local team will keep you up-to-date with regular contact and your own personal conveyancing expert will talk you through every stage of the process.
All you need to do is contact us: either by phone, email or pop in to your local branch. Trust us to provide you with a quality, prompt, and professional service for a very affordable cost. Just give us a call and you can benefit from our expertise, experience and commitment.
Our Conveyancing Solicitors In London Are Here For You
We are one of the top solicitors in East London , our expert solicitors in this field can help you get a fair outcome to your disputes or issues.
Call us on 020 3130 1747 or E-Mail us  at rcp@legendsolicitors.org
Note: Carousel will only load on frontend.