Marriage & Fiance Visa Solicitors In East London
Allowing foreign national to come to UK to get married or enter in UK as a married partner.
Fiance(e) or proposed civil partner visa
Fiance(e) or proposed civil partner visa, which will grant for 6 months initially and expected to get married during the granted period, after marriage applicant should apply for spouse or civil partner visa (dependant visa of sponsor person) which would valid for 30 months or 2.5 years. If couple is not married during initial granted period they must provide exceptional reasons, why their marriage delayed, so then it could be extend for another 6 months leave to remain.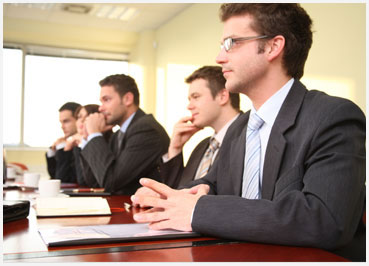 During the granted period, Fiance(e) visa holder is not permitted to work or claim any public funds.
Applicant must have met their future Partner/Spouse, in avoid to prevent a difficult situation that occurs sometimes in arranged marriages where future partners never met.
If Fiance(e) has overseas children those who are under 18 only, can bring as a dependant, but it could be a difficult sometimes during the same time of application made for Fiance(e) visa, because some time UK immigration team would not allow to entry at same time or immediate after visa holder application granted. So this type of dependant application better way apply for entry permit after marriage.
Applicant should marry and apply for marriage visa during their stay at UK, after marriage only applicant can be eligible to do work or business freely in the UK.
Spouses and civil partners visa
UK immigration rules treated same for spouse /civil partners those who are applying entry clearance to join their married partners also who will be their sponsor in the UK.
Couple has to prove that they are legally married according to their country law where their marriage took place or couple has been recognised by their country that they are legally in civil partnership.
Dependent spouse or civil partner has no restriction on education or employment or doing business.
Duration of married visa applicant
If the sponsor is on indefinite leave to remain, initially dependant will be granted for 30 months (2.5 years) and if still couple maintain their marriage relationship and living together, then dependent spouse will granted for another 30 months (2.5 years). And successfully completion of 5 years, dependant spouse would be eligible for ILR (INDIFINITE LEAVE TO REMAIN).
If the sponsor be any other category of visa (like work permit visas or business visas or students visas, etc), dependent spouse applicant would be granted until the sponsor applicant had been granted in the UK.
Requirements for your visa
Proof that you are married or you are a Fiance.
Maintenance funds to take care of themselves.
Accommodation details that couple will stay together.
Children Related Visa
If you wish your children or adopted children need to be with you please contact one of our solicitors in East London during your stay in UK.
Contact our solicitor immediately for legal advice to bring your spouse and children, call us on 020 3130 1747.
Call Us Immediately
+44 (0) 2031301747
Fast Track
Your Enquiry
We will aim to contact you within 2 hrs on working days
Please give country code for queries from outside UK
Why choose us
In-depth expertise
Best solution in quickest time possible
Cost effectiveness and value for money
Flexible services tailored to individual needs
Professionalism of service
Effective communication
Confidentiality
Courtesy at all times
We are one of the best immigration in London , our expert solicitors in this field can help you get a fair outcome to your disputes or issues.
Call us on 020 3130 1747 or E-Mail us  at info@legendsolicitors.org